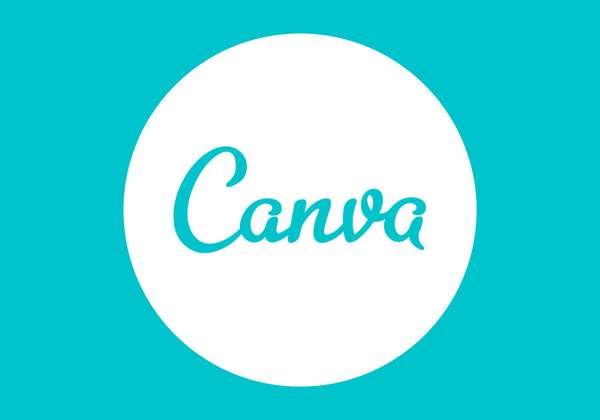 Using Canva For Your Business
Using Canva For Your Business
Canva for business
If you're a startup business, chances are you've used Canva to create designs for your social media, or even your printed material, at some point or communication.
Canva is an online Graphic Design software that makes it easy for those with little to no design experience to create designs, for both personal and commercial use. However, there are many things you need to take into consideration when using Canva.
Using Canva's Stock Media Library
One of the major issues for people with no design experience is understanding the licensing and copyright around the usage of elements within their designs. If you are going to use your design for commercial use, you need to ensure that you are allowed to use all elements, including imagery, fonts, and graphics. This includes those in the Canva Stock Media Library.
How you are allowed to use your design will depend on whether you have used elements within the Canva Library. Even Canva's free elements are subject to their One Time Use License. This license prohibits using the designs not only as part of a logo or trademark, but also in on-demand products that will be sold, printing materials of over 2,000 units, and more.
However, you may be able to use these elements in your design, for commercial use, by paying for one of their premium licenses; the Royalty Free License or the Extended License.
If you are uploading your own elements to Canva, you will need to ensure that you 100% own them, or have permission to use them.
Images found online belong to their copyright holders, and cannot be used without permission.
Canva elements
Creating a logo with Canva
You cannot design your logo or trademark using any of the elements from the Canva Stock Media Library. These elements are owned by Canva and its contributors.
You may only use the Canva application to help put together your logo design, using elements you have uploaded to Canva. Again, you must 100% own the elements, or have permission to use them.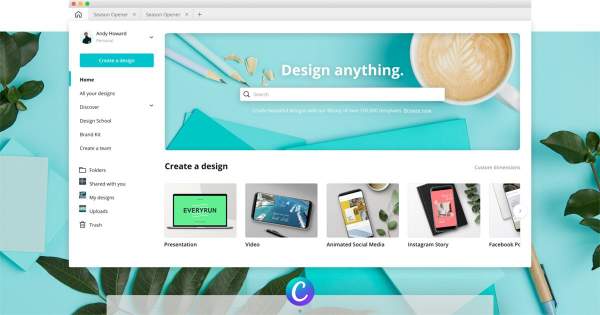 Crediting a Canva Contributor
You do not need to credit a contributor if your design consists exclusively of elements uploaded to Canva, that you own or have permission to use.
You also don't need to credit a contributor if the design is for personal use (i.e. School projects, wedding invitations, personal social media profiles, etc.).
If however, you have used elements from the Canva Stock Media Library and your design is for commercial use, you will most likely need to credit the contributor. You can find the Contributor name by clicking on the 'information' icon in the bottom left-hand corner of the element.
To find out if you need to credit the contributor, read Canva's One Time Use License carefully.
Canva contributor
Considering The Medium
Before getting started, you need to ensure that you are considering the medium your design will be used for. Canva is fantastic for digital marketing materials, however, it can become a problem when designing for print materials.
Canva has plenty of templates to choose from, including business card, flyer, etc., however due to various options in sizes, these may not be the correct specifications for your printer. It's a good idea to ask for specifications from your printer before you start designing. This way you will avoid having to redesign it later, or having to pay additional fees for the printer to resize it.
Read more
Canva medium
A major problem with designing for print with Canva, is that it doesn't allow you to create print-ready files. This can be a problem once you hand the files over to your printer. Before being able to print the file, your printer will need to convert the colour to the print ready colour model, called CMYK. This is not recommended within the print industry, as it can result in inconsistent colour across your marketing materials and also additional fees for converting your file.
If you still decide to use Canva for your printed materials and are happy to pay the additional colour conversion fee, you need to ensure that you are exporting your file correctly. When exporting your designs for print, you need to ensure that you select 'PDF: for Print' and check the 'publish with crop marks & bleed' box. These are crucial printing guides that your printer will need.
Canva medium
When designing with Canva you also need to ensure that you're not diluting your brand through inconsistency and bad design practices.
Here are My Top 5 Canva Design Tips.
The following two tabs change content below.