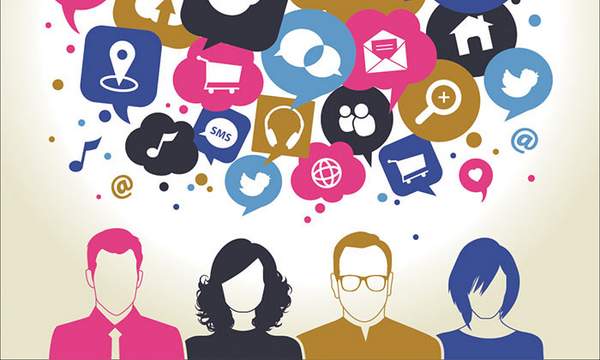 10 Digital Experts Share Their Top Social Media Tips
We understand what it's like to be just starting out and dreaming of building a successful social media presence.
We reached out to some industry leaders and asked them to share their number one social media tip for SMEs :
Eat Pray Workout
Don't invest too much
"Don't invest (too much time or money) in social media that you don't own or have unpaid control over the reach. ie. I wouldn't bother with paying adverts on FB as although you might increase in likes, those new followers will may not see your work (unless they are constantly engaging with it which is unlikely). This is because on Facebook pages Facebook will only show to about 10%-20% of your followers.
Likewise, because it will only show to such a small percentage, I wouldn't put too much time and effort into it either. When you put all your eggs in one 'social media basket' (like many bloggers did prior to FB changing its algorithms), you can be left with a very small reach and not many followers on other platforms like instagram or twitter. If you're convinced your audience are Facebook users, then create a group rather than a page, as all members will then get the updates as notifications."
www.eatprayworkout.com
@eatprayworkout
Entrepreneur
Be Authentic!
The best attribute that a person can have is to be authentic and to be yourself!
This also applies to SME's social media in today's technologically advancing world!
The best way to finding success, building lasting relationships and engaging raving fans through social media is about making an emotional connection and being trustworthy. The most effective way to do this it to be authentic!
www.anthonygmurphy.com
@anthonygmurphy
I heart bargains
Own Your Audience
"Own your own audience via an edm subscriber base. And build this from the start of your business launch. Build your subscriber base to a point where you can communicate with them once or twice a week without relying heavily on external social media platforms.
For social media consistency is key. Use the evenings to post your strongest content, when most people are online. Make sure your posts are either entertaining, REAL, and solve people's problems. They'll continue to come back if that's the case. And talk to your audience like you'd talk to your friends. Don't be afraid to tell a story. Followers appreciate truth over advertising guff."
www.iheartbargains.com
@heartbargains
Social Media Rules of Engagement Author
Communication is key
"How we communicate is just as important as what and where we communicate – during a crisis and business as usual. The digital footprints you leave behind write your corporate history – so think carefully about how, where and when you are telling your story."
www.nicolematejic.com
@nicolematejic
Social Score Media
Steer clear of the hard sell
"Businesses should avoid doing the hard sell on social media – that's not what it's for. Instead, focus on sharing content that is valuable to the customer, and use it as a space to interact and gather feedback. By doing this, you'll stand out from all the noise, and form meaningful (and ultimately profitable) relationships with customers and prospects."
www.socialscoremedia.com
@jeremy_yancey
Brand Meets Blog
It's all about relationships
"Successful Social Media hinges on the relationship you have with the people who follow you. People use social media to connect; be that to learn, be inspired, to dream, etc. so whatever you are doing on social media needs to start with "them" not "you."
The content you create, through to the way you engage and respond to your followers shows whether you care about this relationship and whether you understand what they need and want from you.
Listening, asking questions and involving influencers are three ways to show that your social media channels aren't just another microphone from which you blast your message."
www.brandmeetsblog.com
@brandmeetsblog
Entrepreneur
Include a Call to Action
Branding on your profiles and your tag line are important to get right.
"- Ensure you are professionally produced.
– Include a clear Call to Action (Get our free report on???, Like our page for??? Visit our website for??? at www.???
– Are consistent across all profiles you use."
www.adamhoulahan.com
@adamhoulahan
Bloggers Bazaar
Be present
"Show up regularly but do it in a smart way. So many hours can be lost in the seemingness endless world of social media so schedule time to create a social media plan and then use some of the amazing tools out there to schedule and take care of your social media sharing. Pop in once a day to reply to comments and show that you are around but don't waste valuable work time on areas not central to your business. "
www.bloggersbazaar.com.au
@bloggersbazaar
Soar Collective
Respond to your followers
"Truly engage with your audience and respond to comments as soon as possible. Don't just post and then not interact with those who respond to or share your post. It shows you care, value their input and have time for them. And on the topic of posting, do some research about what your followers actually want. Ask questions about their challenges and what they need help with, find solutions for them, share helpful content."
www.soarcollective.com
@soarcollective
Endlessly Exploring
Share engaging content with your audience
"Engagement is the key to a good social media presence. Share posts that will encourage your audience to engage with and respond to – such as content that they will find useful, inspiring or interesting. To develop a successful social media strategy suitable for you, it's important to understand who your audience is, what their interests are and why they are following you.
All in all, you want to give people a reason to follow you on social media so it's important to provide your audience with something of value."
endlesslyexploring.com
@endlesslyexp
Read more
Which of these tips will you be implementing ?
Want the Insider's Guide to growing your social media? Sign up for our newsletter here.